The 1000km Paddle Challenge Begins June 2016
This particular month was chosen due to the wind and swell patterns this time of year, which usually come from the southeast. This is also close to the east coast whale migration time which should provide some life changing encounters and memorable moments mid paddle!
The entire 1000km paddle will take up to 43 days, allowing for weather/environmental conditions, as well as rest/recovery days.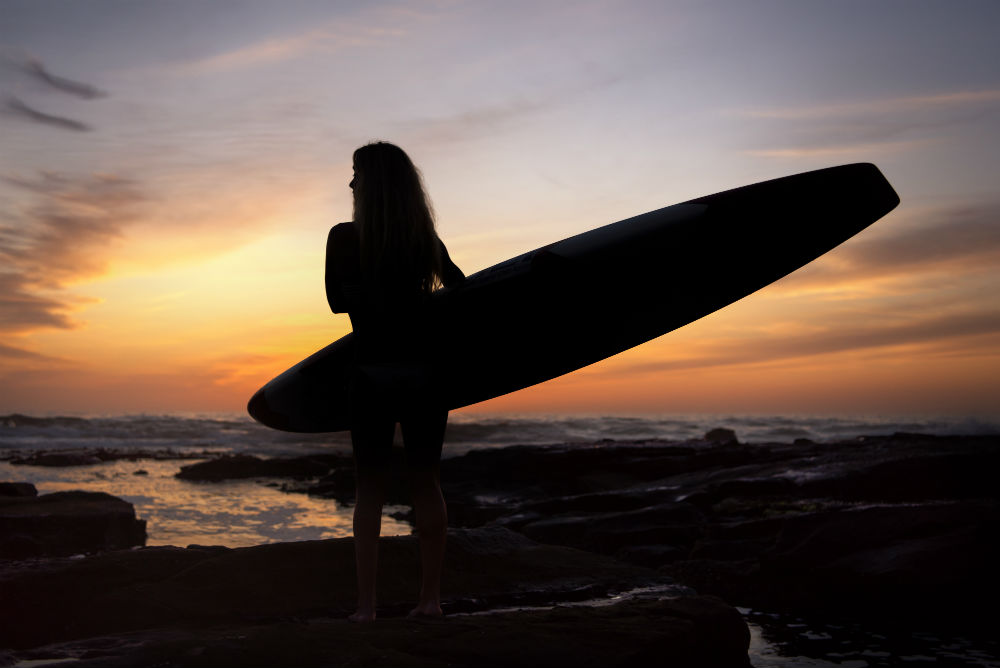 | | | |
| --- | --- | --- |
| Date | Day | Distance |
| June 26 | Day 1 | Newcastle Harbour (Horse Shoe Beach) - Shoal Bay |
| June 27 | Day 2 | Birubi - Shoal Bay |
| June 28 | Day 3 | REST DAY |
| June 29 | Day 4 | Shoal Bay - Broughton Island |
| June 30 | Day 5 | Broughton Island - Seal Rocks |
| July 1 | Day 6 | Seal Rocks - Forster |
| July 2 | Day 7 | Forster - Old Bar |
| July 3 | Day 8 | Old Bar-Crowdy Head |
| July 4 | Day 9 | REST DAY |
| July 5 | Day 10 | Crowdy Head - North Haven |
| July 6 | Day 11 | North Haven - Port Macquarie |
| July 7 | Day 12 | REST DAY |
| July 8 | Day 13 | Port Macquarie -Crescent Head |
| July 9 | Day 14 | Crescent Head - Hat Head |
| July 10 | Day 15 | Hat Head- South West Rocks |
| July 11 | Day 16 | REST DAY |
| July 12 | Day 17 | South West Rocks-Scotts Head |
| July 13 | Day 18 | Scotts Head-Urunga |
| July 14 | Day 19 | Urunga - Coffs Harbour |
| July 15 | Day 20 | Coffs Harbour-Woolgoolga |
| July 16 | Day 21 | Woolgoolga-Wooli |
| July 17 | Day 22 | Wolli-Brooms Head |
| July 18 | Day 23 | Brooms Head - Yamba |
| July 19 | Day 24 | Yamba - Esk/Bundjalong National Park |
| July 20 | Day 25 | Esk/Bundjalong National Park - Evans Head |
| July 21 | Day 26 | Evans Head - Ballina |
| July 22 | Day 27 | Ballina - Byron Bay |
| July 23 | Day 28 | REST DAY |
| July 24 | Day 29 | Byron Bay - Pottsville |
| July 25 | Day 30 | Pottsville - Coolangatta |
| July 26 | Day 31 | Coolangatta - Surfers Paradise |
| July 27 | Day 32 | Surfers Paradise - South Stradbroke Island |
| July 28 | Day 33 | South Stradbroke Island - North Stradbroke Island |
| July 29 | Day 34 | North Stradbroke Island - Point Lookout |
| July 30 | Day 35 | Point Lookout- Moreton Island |
| July 31 | Day 36 | REST DAY |
| August 1 | Day 37 | Moreton Island - Bribie |
| August 2 | Day 38 | Bribie - Caloundra |
| August 3 | Day 39 | Caloundra - Mooloolaba |
| August 4 | Day 40 | REST DAY |
| August 5 | Day 41 | Mooloolaba - Coolum |
| August 6 | Day 42 | Coolum - Sunshine Beach |
| August 7 | Day 43 | Sunshine Beach - Noosa Heads |