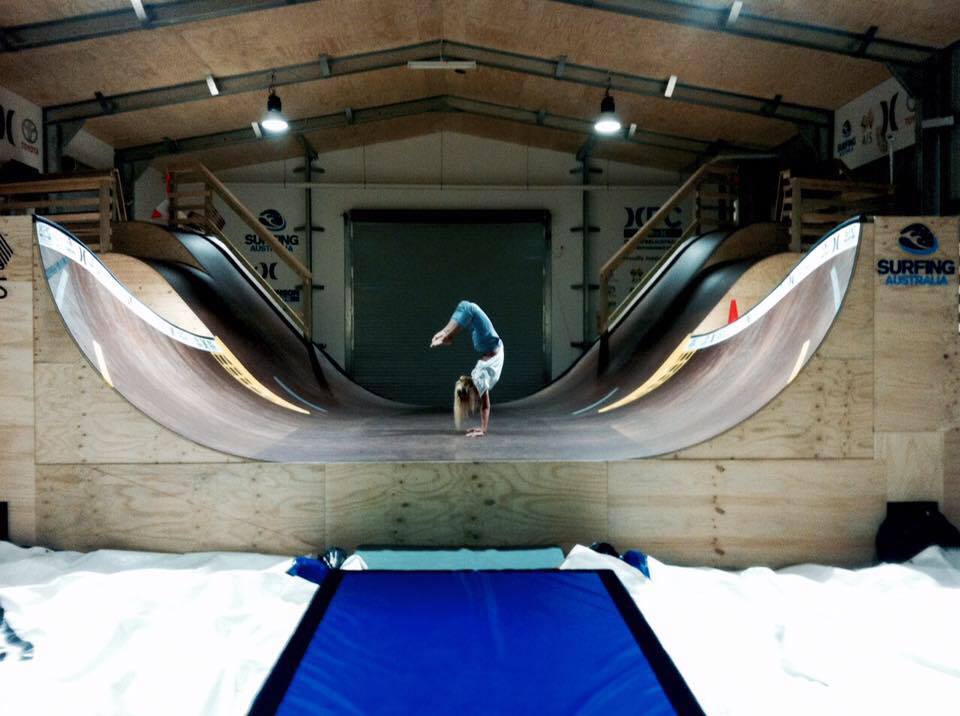 Day 29 Byron to Pottsville
Yet another early start to the day as the Byron Surf Club came alive from all hours of the morning with  members in the gym, the gear shed's and diving into the ocean to start their day off the best and saltiest way!
Today I had Dave with me on the water, he's a big wave surfer, paramedic and all round good guy! Nic, Dave and I had dinner the night before to go over the logistics and give Dave a run down on his role. Getting to know Dave was unreal, he is the most chilled out, no dramas yet on it kind of guy! I was really looking forward to the next day, I just liked his vibe and what he was about!
The moment my toes touched the water in front of the Byron surf club there was a pod of dolphins there swimming around Dave as he waited for me to reach him! Always a good start paddling with dolphins!
Conditions were calm but there was a very strong westerly wind predicted to come up later in the day, but at least for now that wouldn't effect me too much. I was making some solid progress as the swell and wind assisted me the further offshore i got. Hours later the Julian Rocks of Byron Bay were distant dots which filled me with confidence, its so much easier to paddle when you see progression of some kind.
I wasn't really interested in stopping too much, but i forced myself to down a few peanut butter and honey wraps with cocos pure coconut water. This stuff has kept me hydrated and cramp free which is amazing!!!
Once reaching the other side of the bay and admiring Mt Warning (the first piece of Aussie land to be hit by the sun each and every day) the winds were truly not helping and out to sea i was heading. Dave scooted me closer in to shore as this seems to be the ultimate go to with westerly winds, you just have to paddle behind the breaking waves as the land protects the closer water from the stronger nasty winds further out to sea.
At last the water was aqua clear, warm and almost sparkling as i ran my hands through it. I could see through the water for miles it was so crystal clear, I was defiantly feeling the tropical change surrounding me! And embrace it i did as i stripped down a few wet suits!
As i paddled further along the vast stretch of beach i admired the beautifully peeling waves breaking across sandbanks right the way up the beach. That was it, i yelled out to Dave that i needed to catch a few waves and i was off! I was having a blast catching right handers making my way up the stretch of beach surprisingly quickly. I was moving so fast across the faces of waves that the drag of my shark shield made a loud whistling noise as it cut through the water behind me. I was clocking so pretty fast speeds according to the Rip Curl GPS Watch so this also fuelled me with added energy and excitement! I was squealing with absolute appreciation with a smile beaming across my face, i told Dave that i thought id continue to make my way north just like this… however moments later i pulled onto a rouge big wave, the shark shield whistling behind me i rode this wave almost all the way to shore before i came unstuck falling off as the rail of my board grabbed in the wave. No problem, falling into the water was heavenly anyway! Until my leg rope snapped and my board washed to shore with me swimming in after it.
It turns out that my legroom never snapped, it was still very much on my leg, just not on my board. As i reached my board on shore i realised what had happened, the stringer attachment keeping my shark shield device on my board had snapped in the pressure and drag as i caught waves. The end result was that i had lost the shark shield…
Being day 29 of my 43 day paddle there became 2 ways to think about my current predicament.
Oh shit I've lost my shark shield       or
The ocean has taken it from me as its job is done, i have now crossed the shakiest waters on the east coast and from here on in I'm fine
I totally went with the second option and took it as a sign from the universe.
Much later in the afternoon Dave and I passed a few small pod's of dolphins and some pretty impressive right hand slabs breaking off the side of some massive rocks that sat pretty far off shore! I could see Dave making a mental gps location note in his mind to come back and have a crack surfing those waves for a later date.
We arrived at the river mouth near Pottsville only to find we had to negotiate a raging swell pushing through it. Dave was like a boss on the jet ski, spinning it round in front of me in lightning speed for me to climb on the sled and hold my board. This lay down tow method has to be called 'the Dave' quite simply because no-one else on the entire trip towed me like it. I was seated on the sled behind the jet ski holding on with one arm and the other holding my board that was clamped between my legs. This technique can't be done at a leisurely pace, the jet ski had to be going almost full gas so that it was travelling on top of the water ( a plane) with the board half in the water skipped across the wash yet not being ripped out of my hand.
I couldn't wait to get to the accommodation today, its a place I've always wanted to visit and have the opportunity to make the most of it. The Surfing Australia Hurley High Performance Centre (www.surfingaustraliahpc.com), unfortunately due to the paddle and my exhaustion i couldn't quite play on all the equipment there but gosh i attempted to have a good go anyway! There was gymnastics mats, rings, mini tramp, full sized trampoline, skate ramps where you can fly off the top of the ramp onto a giant white cloud looking crash mat and the surf specific gym.
After i burnt the last of my energy sources i went up to the kitchen and made a curry with whatever veggies we seemed to have. Sitting infant of a giant tv watching some kind of mind numbing cartoons eating curry have never been more appealing. I was so over tired, but oh so happy and content.