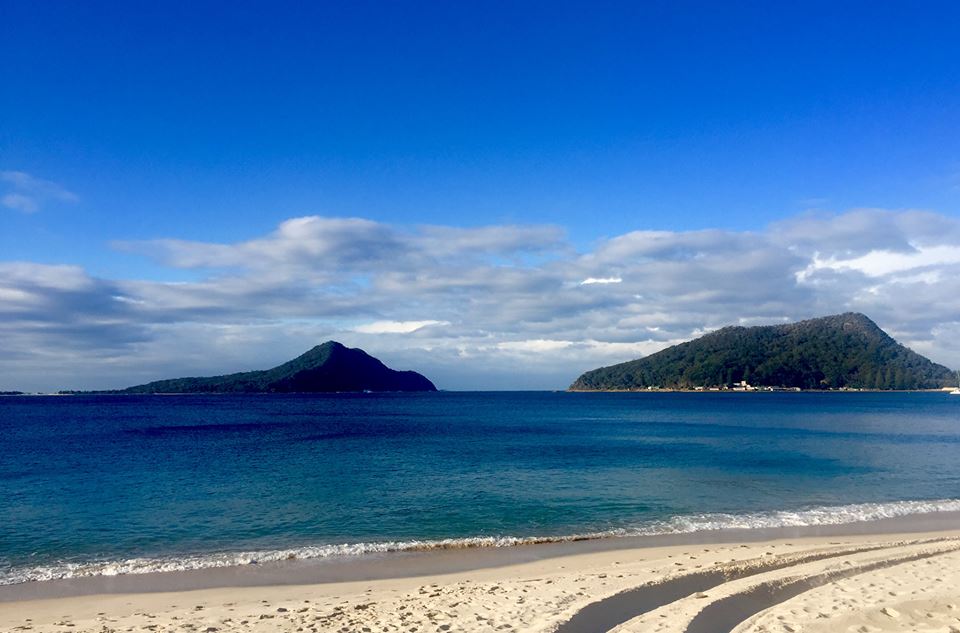 Day 3 Rest and Rejuvenation
Huge shout out to technology on this one…
Based on the weather predictions the westerly winds were really increasing, so despite the 10 foot southerly swell, conditions were not ideal. I had pre penciled in a 'rest day' for today however i was totally prepared to skip it and paddle to Broughton Island.
It was still clear i was suffering with obvious signs of fatigue, those normal daily tasks we all complete and take for granted seemed to take me the entire morning to get through. So it was a slow start to say the least.
Having some quiet and slow time to myself while the boys drove around organising supplies for the up coming days was really nice. Things should get seriously interesting as i paddle out to Broughton Island, I will navigate to the island using a few smaller islands as location tracking points. Im not sure what I'm in for once on the island, so i am guessing no electricity to charge devices etc, so the blogs may have to go on hold.
There wasn't a heap of quiet time before the phone calls started, mainly media after updates and checking up on my progress. It's so humbling and incredible to have such a great local support network!
The rest of the day was spent consuming green smoothies, researching tropical islands and talking sky diving! (watch this space… have some insane news to drop regarding the sky diving). The crew did a bit of exploring around the local beaches and coastline, mid exploration i had to pause the expedition to do a live interview with ABC radio which was a bit of fun.
In the afternoon i had some awesome phone calls, one with the well known ocean conservation group Sea Shepherd discussing my ocean escort up the coast. It should be a sight to see as they fly their black jolly roger flag from the ship! The other awesome phone call was with my niece Heidi, i began telling her that i have been busy swimming with whales, dolphins and sharks. Unfortunately little Heidi forget what whales and dolphins were and told me she knew about them but right now she couldn't quite remember (the life of a 5 year old hey! haha) however her response couldn't have been more dramatic when i mentioned sharks, she squealed down the phone and said they will eat you. I insisted that they were my friends and they truly were very lovely, she wasn't overly convinced but it did get me thinking. Isn't society crazy with all of its mass media depicting how terrifying and dangerous sharks are. My opinion is they are simply fish with the same instincts that us humans have, eat, sleep and reproduce. We aren't so different when you break it down, its just unfortunate that they get such negative publicity. Enough negative publicity to make sure a 5 year old knows exactly what they are and how scared to be in contrast to remembering the magnificent whales and dolphins of the oceans.