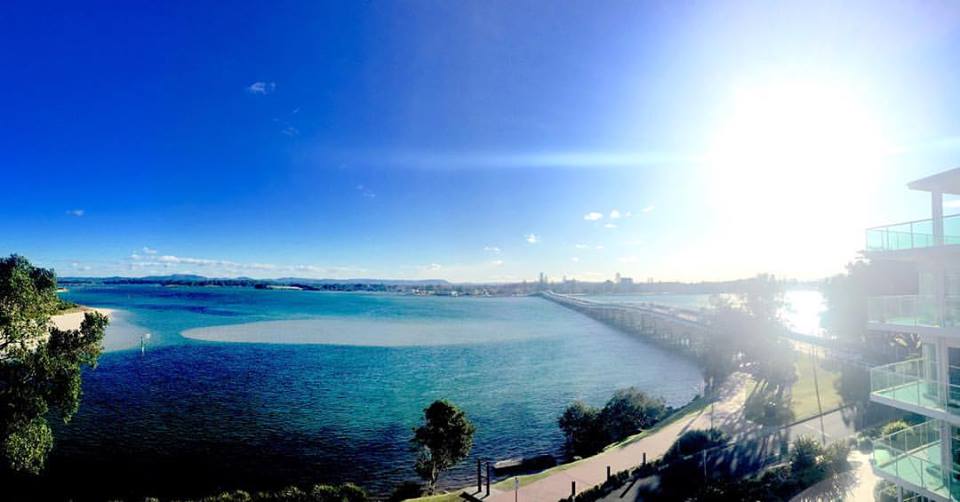 Day 6 Seal Rocks to Forster
Fun Facts with Jules… I have discovered i suffer with sea sickness. Kind of awkward, kind of funny! But there you go. A mermaid who who suffers sea sickness!!!
Sleep last night was disturbed and not ideal, i woke up from a sequence of nasty dreams with a heart rate of 80, quite possibly the highest heart rate i have ever notably woken with.
I tried pretending to be all motivated and pumped for the paddle ahead, but in all honesty i'm running on empty, my shoulders are absolutely aching and my mental alertness is fading fast. I'm falling into a heap and i'm very aware that my crew can see it too.
I paddled out from Seal Rocks trying to give myself a quick pep up talk, i didn't even have the energy for this so i just simply stopped and let my mind empty of everything except the robotic left right arm strokes reminder.
Today was a day where efficiency had to win, there was pre predicted winds that were not in my favour. So the plan was to cover as much distance as possible before re analysing the game plan.
Anyone watching the live tracking today would have been utterly confused, I was holding a perfect line headed towards my desired location, however every so often i would paddle back in the direction of land. The method to my madness was simply to use the wind, it was blowing west pushing me out to sea. While the zig zag technique is not ideal i physically don't have the strength to punch through winds moving at gusts up to 30km per hour. Not only was the wind effecting the direction of my paddling, but my right shoulder took an absolute beating as i tried to keep myself in some type of alignment with my desired destination so i wasn't swept directly out to sea.
After 4 hours of paddling in the opposite of awesome conditions and realising i was paddling on the spot rather than progressing on forwards i was scooted in closer to the rocky cliff faces to see if i could get further protection from the winds. While this helped i then found myself sitting in the east coast southern current, so i was actually moving backwards. I pushed on for another hour, during which the winds increased up to  30km per hour and higher (really not ideal). I didn't have any options really as i couldn't out paddle the current or winds, so 5 hours of paddling for the day was all that could be achieved.
I was so exhausted when we finally arrived in Forster, it was such a relief to have such stunning, open spaced out accommodation! Huge thanks to the Professionals Real Estate Forster-Tuncurry for sorting my crew and i with the best views in the area!
The rest of the evening was a bit of a blur of eating, massage, stretching, eating, napping, eating, having the team mermaid from Newcastle come up for a visit and check in with mermaid team ground crew and also meeting the new team mermaid water crewman Tony!  A fun call with Brendan from Surfrider had me laughing until i was in tears, and a call from some locals here in Forster who are keen to paddle with me tomorrow was a definite sprite lifter!
Overtired, fatigue and exhaustion is where i'm at right now, so pretty excited about bed!