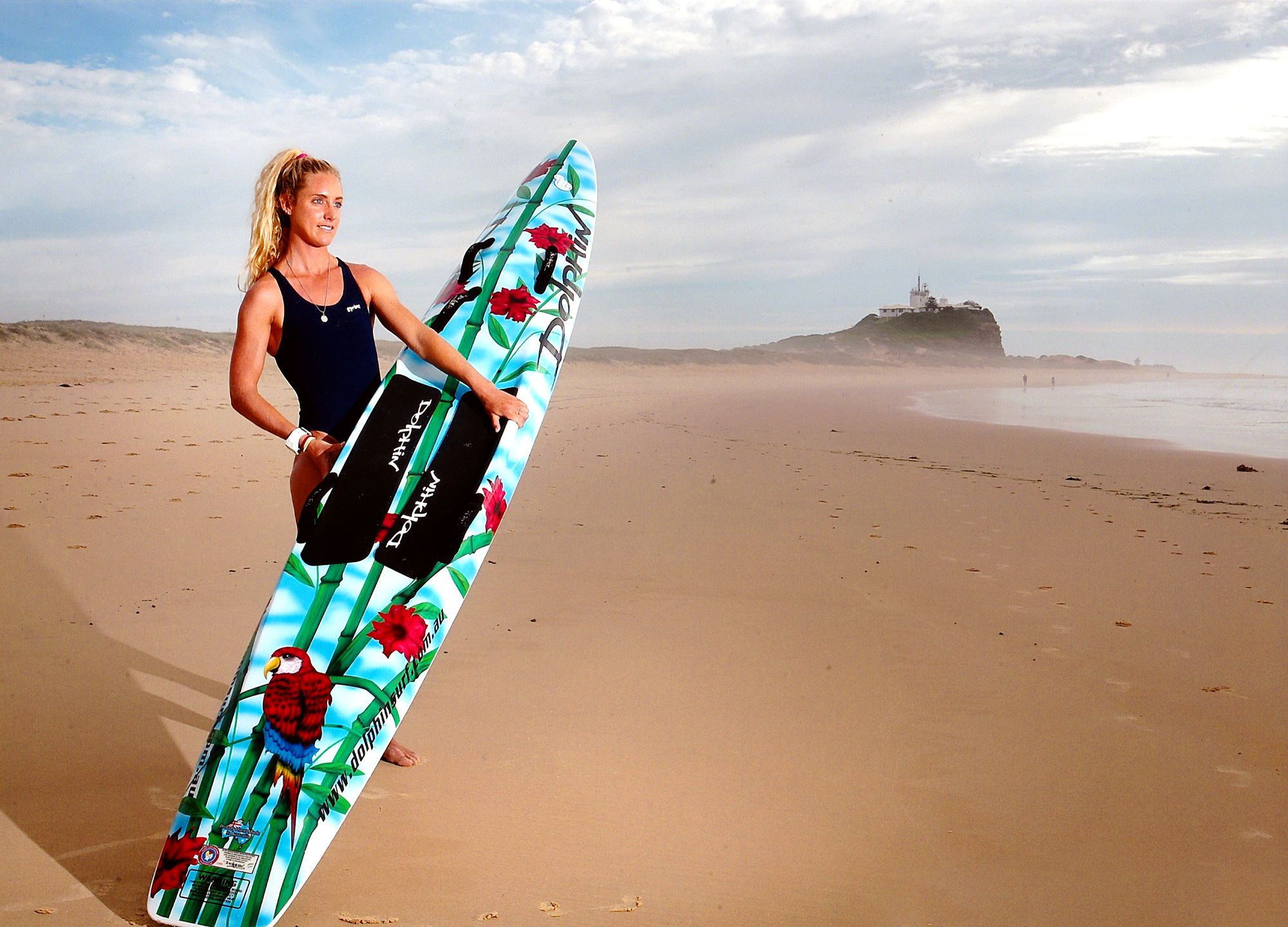 After successfully completing a solo 180km board paddle for charity from Newcastle to Bondi Beach in March 2015 I decided to raise the bar!
In 2016 I will begin the challenge of a lifetime where I paddle my way from Newcastle NSW, north to Noosa QLD over 1000km.
This paddle is my voice and symbol; it is my way of representing the struggle and personal battles I have overcome in my life. Through doing this paddle I hope to raise funds and much needed awareness for domestic violence and child abuse, as well as the conservation and maintenance of our beautiful oceans and waterways. Through this paddle I not only wish to create a voice and spread the awareness message, but I wish to empower and encourage girls and women to aspire towards their dreams and to have a voice of their own!
I am a 27 year old professional ocean lifeguard, physical education teacher, triathlete and creative. Each day I push social stigmas and norms of women's role within the workforce. Working as an ocean lifeguard has its many diverse challenges, however my history as a semi professional triathlete along with a vivid and diverse sporting history all plays its role in my professional performance at work.
My preparation for this paddle hasn't been ideal, I have recently undergone major ankle surgery. Despite this set back I still managed to begin my paddle training along the Newcastle coastline and harbor. Unfortunately 7 weeks into my recovery phase I slipped post training one morning and managed to re injure my recovering ankle. My Achilles tendon was completely ruptured and separated from the bone.
I am now about to undergo another major surgery to reattach the tendon and begin the healing process all over again.
Follow my journey of recovery ups and downs as I ready myself, both mentally, physically and emotionally for my upcoming 1000km paddle of a lifetime.
This mermaid has a message…